Victor Clifford Honored for Many Years of Service
Victor Clifford has been volunteering his time to SVCB and other organizations for many years. Following is a short list of some of the things he has done:
He has been the Treasurer of SVCB for more years than most people can remember.
He has been the go-to person at SVCB meetings, picnics, and holiday parties whenever eyes or organizational skills are needed, and he has done so with the best of good will, grace, and courtesy.
For years, he has been the one purchasing all the food and other necessary items for our summer picnics, and was the main set-up person who arrived early to get everything ready.
He has often been on hand to drive SVCB members to some of our UNI D National Parks tours.
He received the Humanitarian Award from CCB in the summer of 2021.
He worked on our SVCB website.
He works every year as a sighted proctor for the Northern California Regional Braille Challenge.
He was a member of the Santa Clara County Civil Grand Jury from June 2019 through December 2021.
At the 35th Anniversary General Meeting in November David Hoffman presented a dark purple pillow that says "Your Lordship" to Vic and crowned him "King Victor".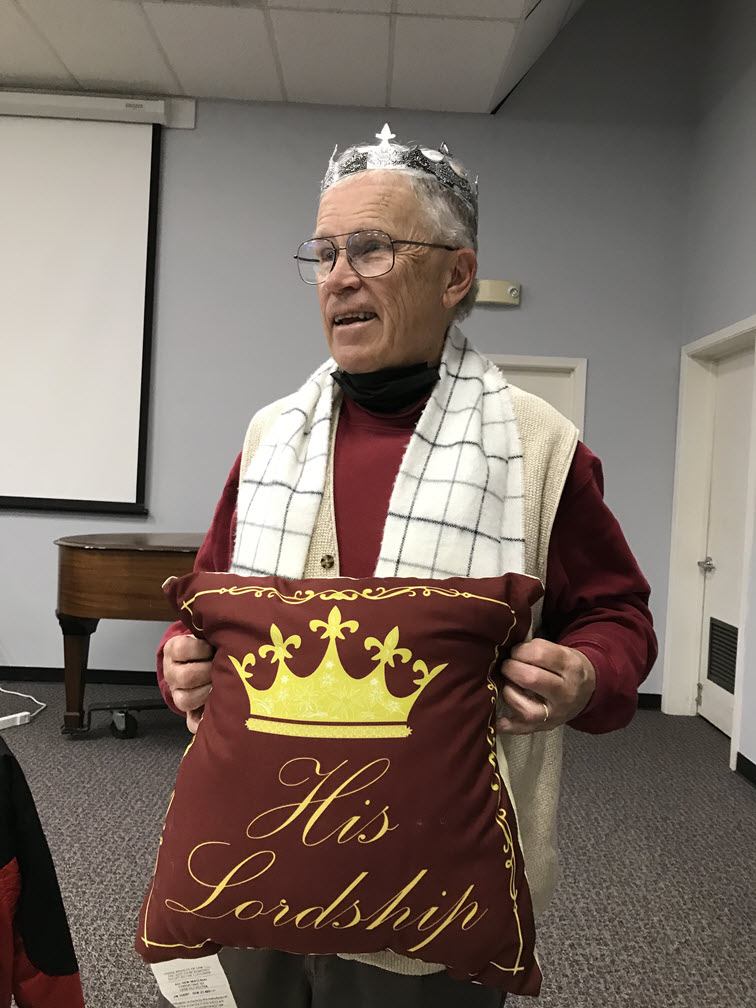 Victor Clifford wearing a silver crown and holding the "His Lordship" pillow.